Thanks Tumblr, it's been fun
To all those who follow me (and anyone else who might be interested) my blog is moving. I love Tumblr (the theme options and social elements in particular) but I've chosen to start using Wordpress so that people can leave comments and I can see more stats. This is where I'll be - http://ideamagpie.com/ - hope to see you soon.
30 tags
Brands are people too. But too often they're...
Earlier this year, Mitt Romney (to jeers from the assembled audience) asserted that corporations are people. Of course, in a literal sense he is right – corporations are populated by people who interact with other people to transact and make money. But in a metaphorical sense, the idea is repellent because so many corporations appear to forget that they are made up of people, behaving in a way...
9 tags
Realizing the opportunities presented by a new...
At a time when it's easy to feel pessimistic about the prospects of retailers, a perspective on the wealth of new opportunities opening up for them from a think-piece I wrote for a client… You don't need me to tell you about the disruption that the internet and the explosion in smartphone ownership has brought about in the world of retail: freeing up information, taking the effort...
21 tags
18 tags
Belated thoughts on the Super Bowl part 2....
The day after the Superbowl, I read a piece from Mashable which suggested that the fact that Apple didn't advertise was a sign of weakness. Pointing to Samsung's spot which mocked Apple disciples lining up outside the Apple Store and invoking the legend of 1984 the writer suggests that "by not appearing at the Super Bowl, Apple is letting its competition frame the discussion". But we're not...
30 tags
Belated thoughts on the Super Bowl part 1. When...
The Super Bowl always comes as something of an eye-opener for those of us who inhabit the bi-coastal bubble that is advertising. For all our dreams of groundbreaking executions and clever socially-driven engagement, the winning formula is clear: employ dogs – as USA Today commented "for sure, ads with dogs had the most bark" Much as this depresses me, I would only be reinforcing the...
5 tags
Watch
Just in case you needed a reminder that what we do is utter nonsense. Colbert brilliantly debunks brand strategy.
6 tags
30 tags
The one night in the year that real people give a...
I begin this rant by admitting that I'm an outsider, that last night was only my second Superbowl as a US resident, that no doubt I'm missing something. No doubt there were references beyond the chimps in the Career Builder ad and Gregory House's nod to Coke that people across the country nodded along to I don't know about. But what I do know is that any glimmers of original thought or creativity...
18 tags
Is Facebook devaluing the influence of friendship?
Over recent years, the narrative of trust in peers supplanting trust in institutions has become accepted wisdom. The steady decline in influence of institutions such as the church, government and business has been matched by a concurrent rise in the influence of peers; a process catalyzed by the explosive growth of online social networks, which make the opinions of those peers so readily...
28 tags
Creating experiences, not messages is the key to...
I wrote a post a while back about the difficulty of applying traditional approaches to marketing to a new generation of multi-faceted and super-connected products. Whether you're talking about physical devices like the iPad (a huge number of converged functions supported by a complex ecosystem of digital services) or virtual ones like Foursquare, the impulse to dramatize a single-minded value...
6 tags
Watch
Another cool personal project. This one from designer Jon Jackson whose departure from LA to go and work in New York City prompted the Adios LA Project where he "broke up" with his native town. A series of beautifully designed billboards accompanied by a great site explaining the project. What's most impressive is that thanks to a friend at CBS outdoor, they were actually posted...
6 tags
Watch
Following my post about the innovative agencies creating buzz through smart self-initiated projects, a great talk by Ji Lee, Creative Director of Google Creative Labs and the brains behind The Bubble Project on the transformative power of personal projects.
30 tags
The art of agency self-promotion
 As we know, the recession that we have experienced over the last few years has had a profound impact on our industry; trimming any remaining vestiges of fat and hastening the shift away from traditional approaches to marketing towards something more interactive and participative ("Digital and new media are the strongest forces of growth…we're certainly not an advertising agency anymore" Sir...
5 tags
5 tags
8 tags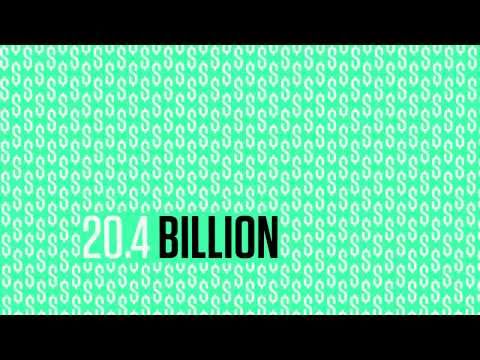 25 tags
Design is something to experience, not just see
As a planner it would be a dereliction of duty not to pipe-up during a lull in a brainstorm, stroke your chin and ask 'how would Apple approach this problem?' I'm guessing that at some point you have also seen a presentation which includes an image of an iPod as metaphor for the disruption your client's new detergent / candy bar / sock technology is going to create in the market. And then there's...
7 tags
10 tags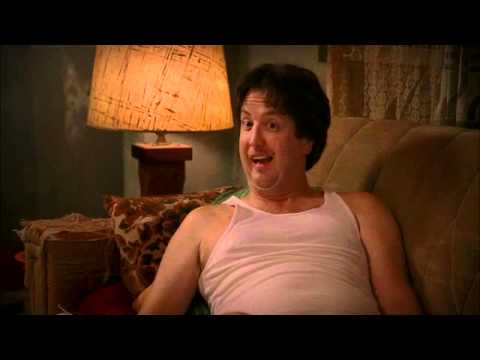 6 tags
Coke invented Christmas…and Groupon
As we all know, Santa Claus was invented by Coca Cola. The jolly bearded man in the red suit was the creation of artist Haddon Sundblom and made his debut in a Coke press ad in 1931.     But as I researched my piece from a few weeks ago about the social retail phenomenon that is Groupon, I discovered that coupons were also a Coca Cola invention. Asa Griggs Candler mailed out thousands of coupons...
19 tags
Retail, the future of the media
In case you've missed it, now is not a great time to be in print media. In the US, weekday newspaper circulation has hit an all-time low of 40 million copies (down from 63.3 million in 1984) leading to (according to Paper Cuts) the shuttering of well over 100 local newspapers and the loss of over 20,000 jobs since January 2008.   And it's not just newspapers suffering, even the once bloated...
30 tags
Watch
My contribution to CHI&Partners planning trends session on Thursday. These trends are primarily concerned with how the internet is creating new modes of participation and transforming our lives from the ways in which we shop to how we spend our leisure time.
12 tags
Ikea's communications making me 'Happy Inside'
When I lived in London, the prospect of a visit to Ikea filled me with dread: the crowds, the moment when you bring the car round and have to fight other drivers for a space to load up, the hundreds of useless tea lights we always ended up with… But since moving to New York I have, somewhat perversely, started to look forward to my visits. Whilst this is primarily a result of the rather pleasant...
7 tags
20 tags
Forget about the logo, what Gap needs is an idea
God knows, the last thing anyone needs is more smug blog commentary on the Gap logo fiasco. Was the brand burned by social media or was this an elaborate publicity stunt? Does it mark a dangerous precedent putting design decision-making in the grubby hands of the masses? One thing's for sure, it hasn't helped Gap get any closer to knowing what it stands for. This is a classic example of a...
6 tags
The sincerest form of flattery
Working for Samsung, Sony's heritage of marketing greatness has been a constant source of inspiration. So it's nice to know that the feeling's mutual. Sony are drawing on Google's internet expertise to launch their new range of Internet TVs as well as Samsung's creativity (see below). We are flattered.  
5 tags
Watch
Sony's Internet TV launch spot - October 2010
9 tags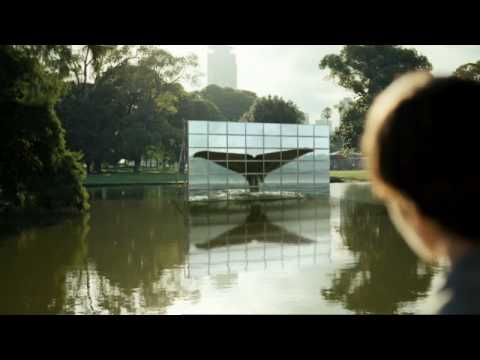 8 tags
Watch
Nice presentation about the lessons marketers could learn from the brand phenomenon that is Lady Gaga. 
8 tags
8 tags
I don't care where you are
Lots has already been written about the likely impact of Facebook Places: the potential for it to take social networking genuinely into the real world, the threat it poses to Foursquare, that fact that you wouldn't actually want most of your Facebook 'friends' to know where you are anyway, the opportunities it creates for burglars…     But for me, the most noticeable impact has been a decline in...
12 tags
When Participation Goes Bad
A few weeks ago I wrote a post in response to Brian, a disgruntled "consumer" who had written an 'open letter to all of marketing and advertising' objecting to brands' attempts to stimulate consumer participation. I offered apologies to Brian, arguing that done right, participative campaigns can provide genuine value to consumers and promised to try harder in future. …And then Kellogg's goes...
6 tags
17 tags
Want to create participation? Help them to help...
Last week I wrote a piece arguing that if the objective of our campaigns is to stimulate consumer participation (and amplification of our message via social media), the effort that we ask of them must be proportionate to the reward we offer in return. The key question is, how can brands get consumers working on their behalf in a way that also works on their behalf? Image by David Mejias  The...
11 tags
Can today's technology become tomorrow's...
I wrote a piece a couple of weeks ago exploring how technology manufacturers from across a wide range of categories are looking to encourage upgrade behavior and thus emulate the shorter ownership cycles of mobile phones and computers.  The hope (on their part) is that we will be locked into a constant upgrade cycle with a form of planned obsolescence increasingly the norm. This certainly seems...
25 tags
The power of participative marketing to engage and...
Where once we simply looked to fill ad space, today we spend more and more of our time looking to drive consumer participation with brands. The thinking, as eloquently expressed by my colleague DB, is that consumers (helped by PVRs, music streaming services like Pandora etc etc) are creating 'personal firewalls' allowing them to lead blissfully advertising-free lives and enabling them to engage...
9 tags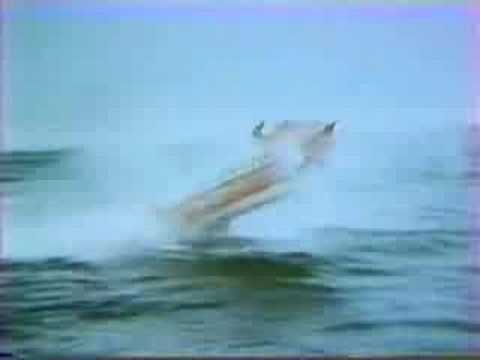 7 tags
22 tags
It doesn't matter how clever your technology is if...
Over the last few months, I've made the argument on several occasions that technology companies would do well to pay a little less attention to themselves and a little more attention to consumers. And nowhere has this been more evident that in recent developments in the television industry. For manufacturers, the commercial imperative is to speed up the TV replacement cycle. In the past,...
3 tags
22 tags
How should planners organize their time?
I've spent a certain amount of time over the last few months thinking about the skills required for planners as our industry evolves – here, here, here & here. Clock Clock by Humans since 1982 This is an exciting time for planning. Disciplines are converging meaning that we're no longer restricted to (brand, media, digital, data etc.) silos while increasingly sophisticated and participatory...
6 tags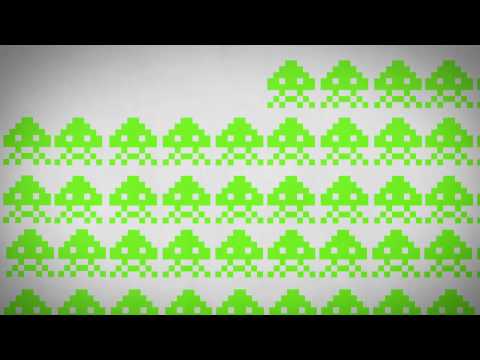 11 tags
Now Obama shows us how not to do it
Over the last couple of years, it is highly likely that you have sat through some or other version of the what-we-as-marketers-can-learn-from-Obama's-presidential-campaignpresentation. In fact There was a period in late 2008, early 2009 when everyone who worked in social media was claiming involvement in the campaign and whatever problem your brand faced, Obama was the answer. I have personally...
19 tags
Old Spice provides more evidence of the shift from...
So there was me getting misty eyed about the Old Spice campaign which I characterized as a last hurrah for the beautifully crafted TV commercial, the work of great (but old school) creatives in control of both the message and the medium… and then the social media blitz began. Responding directly to the buzz that the campaign had already created in blogs, on Twitter and YouTube, the team behind it...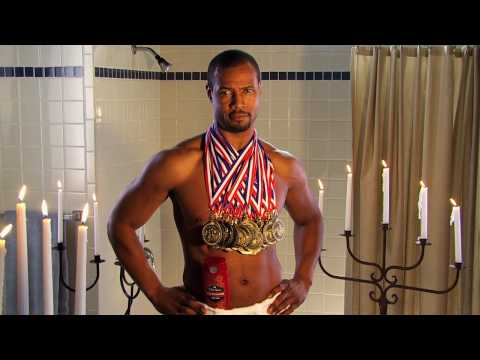 22 tags
20 tags
This year's Cannes Lions mark a shift from the age...
With the exception of the wonderfully written and realized Old Spice campaign which picked up the Film Grand Prix, one could easily view this year's (and last year's for that matter) Cannes victors as marking a definitive shift in the DNA of great communications. If the last 50 years of our industry has been beholden to the talents of great individuals (epitomized by Don Draper who magics...
6 tags